Advision offers a wide range promotional calendars, desk calendars, wall calendars that can be customized according to  your requirement  with your logo and advertising message. We have team of experienced designers that can help you with the creation of your advertisement and can  advise you how to make most innovative calendar as per your specifications. We use high quality colors which make  calendar highly attractive in nature. We offer elegant designs of calendars to hold the attention of customers throughout the year. Calendars can be  made available in various sizes and orientation. Through one  advert you will be visible to customers throughout the year.
How calendar advertise clients products:
Calendars are excellent source of promoting your business all year round.
Calendars are personalized gifts that showcase your business to customers 365 days of year.
This  are effective and targeted medium to reach your customers.
Calendar advertising is carefully targeted, it reaches to your important customers with your brand, your product offering, and your contact information.
As calendar remain on your customer fingertips they become more familiar with your organization.
Advision offers different range of calendars like:

Wall calendars: we offer wide range of wall calendars which are used by many business houses for their marketing and promotion. we can  customize wall calendars as per requirement and specification of the clients. We use high grade raw material and latest technologies to increase durability and making it more attractive to hold the attention of client.

Desk calendars:  we specialize in offering a high quality desk calendars to many renowned brands. We   customize calendars according to specification and requirement of clients. we use art card , hand made paper to make desk calendars. Desk calendars are very compact , it has cardboard triangle, it is spiral. We are  the repute name in the market for offering most credible services from designing to execution. We offer our product at a very competitive prices independent of order size.
| | |
| --- | --- |
| 100 lb. Gloss Text Stock | 100 lb. Gloss Text is a high-quality paper stock that is excellent for calendar projects requiring high resolution and sharp imagery. |
| 100 lb. Gloss Cover Stock | 100 lb. Gloss Cover is a high-quality, thick paper stock that is excellent for calendar covers requiring high resolution and sharp imagery. |
| 80 lb. Gloss Text Stock | 80 lb. Gloss Text is a high-quality, lightweight paper stock that is excellent for calendar projects requiring high resolution and sharp imagery. |
| 70 lb. Recycled Matte Text Stock | This high-quality matte text stock is known for its elegant finish, sharp color reproduction and unmatched environmental specifications. |
Available Calendar Sizes

Calendars are available in quantities as low as 25 Or choose the quality of our offset printing in quantities of 250 and up

8.5″ x 11″
6″ x 6″
5.5″ x 8.5″
12″ x 12″
Binding Options

Calendars are available with standard binding options

Saddle-Stitched (Stapled)
Wire-O
Spiral Binding
Steel Patti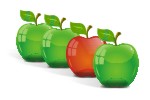 OUR USP   – To make a practical and durable POP, it requires # Creativity to design innovative POP. # Engineering to transform innovation into practical application. # Printing capability to print POP's Media. Our group companies deal in core engineering & printing and packaging businesses apart from the advertising business.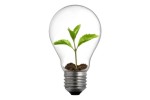 INNOVATION – Innovation is our strong point and we have successfully introduced many innovative POP material like 3D lenticuler, Car Screens, Animated Product labels, EL Panel, Karaoke advertising, LED Translit & more. We are further working on many new concepts.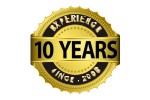 EXPERIENCE – More than 10 years of experience in making Durable & Non Durable POSM, and execution of many other successful POP installations, right from the concept to execution in Pan India.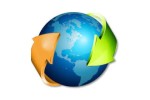 DIRECT RAW MATERIAL SOURCING – We source raw material directly from manufacturers, importers and direct import for the bulk of raw material used in crafting various POP options like Paper, Vinyl, MDF, Sunbord, Sunpack, CRC Pipe, Wire Mesh, Sheet Metal, Powder Coating, Lighting, Acrylic, ACP etc. It makes us more competitive. This also helps us in eliminating problem of raw material scarcity & can develop customised specification, sizes, color of raw material as per our job requirements.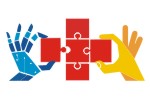 HOLISTIC DESIGN – In case of Durable POP, we have to take care of several issues like Sturdiness, Shelf life, Modular, Easy installation, selection of economical raw material, mass production design, etc. We design durable POP, keeping all these aspects in mind.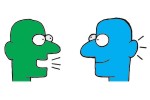 OUR UNDERSTANDING – Apart from being a leading POP manufacturer, we are a mid-level, full fledged AD Agency which helps us to understand expectations of our clients, target segment, consumer behavior, supply chain, better than our competitors.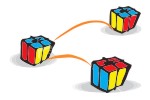 OUR LOGISTIC TIE – UP – We have tie ups with several modes of transportation like air, train, surface cargo and FTL (full truck load), from leading logistics service providers like Blue Dart, DTDC, Fadex, XPS, Safexpress & many transporters on lowest price contract. So we can offer our clients, a turn-key execution of POP placement.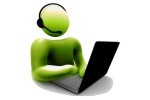 BACK OFFICE SUPPORT – We are a well organised company and work on ERP software thereby providing real time update about pending orders, old supplied material details and many more.