Owing to its expertise,Advision is the renowned manufacturer of different type of Wobblers from the Concept to the Execution. We have rich experience of  making highly innovative and customized Wobblers as per the requirement of the brands. These units have been manufactured by using latest technologies  and highest quality raw material that will help to ensure dependability, durability and best possible strength. We offer best possible price to the clients in the market independent of order size. Advision has formed a world- class infrastructure so that their work activities go on smoothly and efficiently, . We have different units for printing, lamination, fabrication, assembly etc. that provides expert services to our customers and meets their advertising demands. Advision is considered the most trusted name for  manufacturing  quality products and giving timely deliveries at a very competitive rate.
Wobblers are the effective way of promoting the product. It is basically the advertising media used to display the promotional content on the product shelf, cash counters etc. Due to its motion it draws attention of people at point of purchase .It is an efficient way of promoting product at point of sale and point of purchase
FEATURES:
High visibility, Durability.
Cost effective.
Customized as per the requirement of client.
Tend to vibrate which draws attention of people.
Any number of colors upto six colors.
Tear resistance.
Offer at a very competitive prices.
Eye catching.
Boost up the sale of product as many people become aware of the product and some offer related to the product at the point of purchase.
Wobblers can be easily applied and removed .
APPLICATION:
It is placed in counter of grocery shops and retail stores.
Used As product Crowner.
Used as shelf talker as it is placed on product shelf.
It is replacement of traditional posters.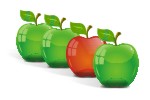 OUR USP   – To make a practical and durable POP, it requires # Creativity to design innovative POP. # Engineering to transform innovation into practical application. # Printing capability to print POP's Media. Our group companies deal in core engineering & printing and packaging businesses apart from the advertising business.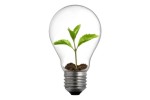 INNOVATION – Innovation is our strong point and we have successfully introduced many innovative POP material like 3D lenticuler, Car Screens, Animated Product labels, EL Panel, Karaoke advertising, LED Translit & more. We are further working on many new concepts.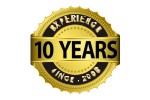 EXPERIENCE – More than 10 years of experience in making Durable & Non Durable POSM, and execution of many other successful POP installations, right from the concept to execution in Pan India.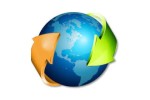 DIRECT RAW MATERIAL SOURCING – We source raw material directly from manufacturers, importers and direct import for the bulk of raw material used in crafting various POP options like Paper, Vinyl, MDF, Sunbord, Sunpack, CRC Pipe, Wire Mesh, Sheet Metal, Powder Coating, Lighting, Acrylic, ACP etc. It makes us more competitive. This also helps us in eliminating problem of raw material scarcity & can develop customised specification, sizes, color of raw material as per our job requirements.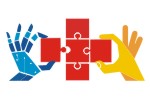 HOLISTIC DESIGN – In case of Durable POP, we have to take care of several issues like Sturdiness, Shelf life, Modular, Easy installation, selection of economical raw material, mass production design, etc. We design durable POP, keeping all these aspects in mind.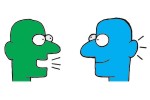 OUR UNDERSTANDING – Apart from being a leading POP manufacturer, we are a mid-level, full fledged AD Agency which helps us to understand expectations of our clients, target segment, consumer behavior, supply chain, better than our competitors.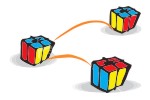 OUR LOGISTIC TIE – UP – We have tie ups with several modes of transportation like air, train, surface cargo and FTL (full truck load), from leading logistics service providers like Blue Dart, DTDC, Fadex, XPS, Safexpress & many transporters on lowest price contract. So we can offer our clients, a turn-key execution of POP placement.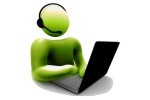 BACK OFFICE SUPPORT – We are a well organised company and work on ERP software thereby providing real time update about pending orders, old supplied material details and many more.